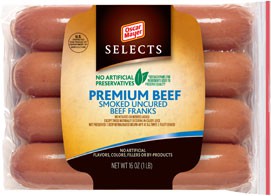 Click here to visit the Oscar Mayer and like them
Go to the Taste-A-Monials tab and allow their app
Now under step one, you'll be able to print a coupon good for $1.00 off a pack of Oscar Mayer Selects hot dogs or cold cuts. If you rather have it mailed, just click the "Help" button on the bottom right of the coupon page.
Now click "Give Your Taste-A-Monial" and fill out the form.
If you want, share the offer. The more people join, the higher the coupon we get – up to a free pack 🙂
Image Credit: Oscar Mayer; thanks BeBe!