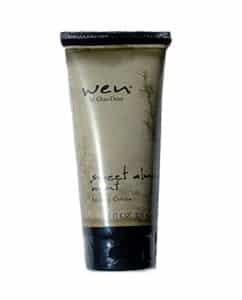 UPDATE: Hmm… I'm getting an out message now, but others have still been able to request it?
NOTE: Their site is slow to load (Took me 2-3 minutes)
Click here to visit the WEN facebook and like them. Then on the "Free Sample" tab, fill out the easy form to request a free sample of their WEN Sweet Almond Mint Cleansing Conditioner.
Image Credit: WEN