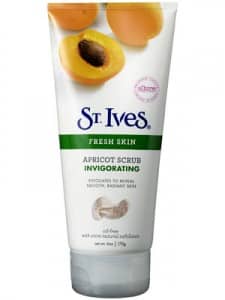 UPDATE: Coupon is no longer available 
Click here to visit the St. Ives facebook and like them. Then on the "St Ives" coupon tab, you'll be able to score a coupon good for $1 off any St. Ives Apricot Scrub with no size restrictions.
Target has their St. Ives Facial Scrub (2 oz) in the travel section for under $1, so free after coupon 🙂
If you rather have the coupon mailed, just click the "Help" button on the lower right of the coupon page.
*In case you're not sure where the "help" button is, here's what it looks like
For more coupons, click here
Image Credit: St. Ives