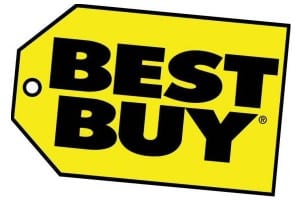 Best Buy is currently offering their 1-Subject Notebooks & Composition Books for $0.10 each. To make it even sweeter, if you go through ebates, you get 1% cashback. Here's how to score this deal.
1. Click here to visit the ebates site and either register or login. (You get 1% cashback + if you're a new user, you get $5 from your first purchase)
2. Search for Best Buy at the top
3. Click "Shop Now"
4. Search 1-subject on the best buy site
5. Sort by price low to high
6. You should spot 3 book types for $0.10 each. 1-Subject Composition Book and 2 1-Subject notebooks. There's a limit of 3 of each, so add whatever you'd like to your cart.
7. Then just complete the checkout, choose in-Store shipping, and pick them up 🙂
Image Credit: Best Buy