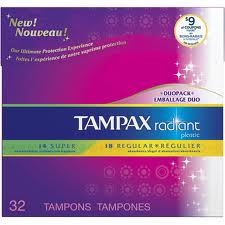 UPDATE: Gone for today according to their facebook, but should be back again soon
Click here to visit the Tampax Facebook page and like them. Then click the image on the "Free Samples" tab and fill out the form to request a wristlet as well as Tampax Radiant samples. Allow 4 to 6 weeks for shipping.
Image Credit: Tampax; thanks Jessica!