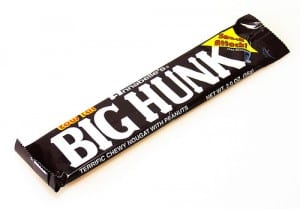 UPDATE: No longer available 
Click here to visit the Big Hunk facebook and like them. Then on the "Free Big Hunk" tab, click "Send Me My Big Hunk" and allow their app. Finally you'll be able to fill out the form on the next page.
*Please note that they're only offering it in areas where their product is sold.
Image Credit: Big Hunk