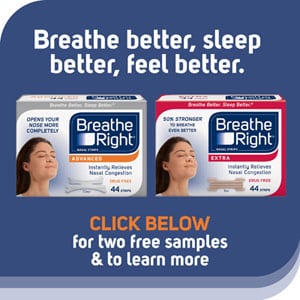 Note: A 12 digit Costco Id is needed for this one
Click here to visit the Costco site and scroll down until you can click "Get A Free Sample" in the description. Then just fill out the form on the next page to request your free sample.
Image credit: Breathe Right; thanks BeBe!