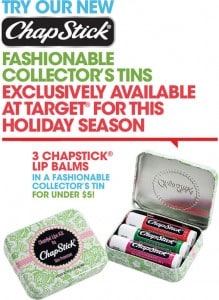 UPDATE: Darn these were gone in under 2 minutes 🙁
Click here to visit the Chapstick facebook and like them. Then just fill out the form on the "Samples!" tab. According to their facebook, they'll give you 3 chapsticks in a collector's tin. Hurry because these will go SUPER quick!
Image Credit: Chapstick; thanks Sarah!