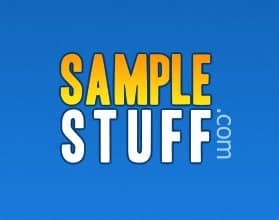 Hey all! We've had lots of requests for text updates when we post a new freebie, so I'm happy to say this will be a new feature of ours. Here's how you can get text updates:
1. Text "follow SampleStuff" to 40404
2. Done!
I set it up, so you'll only get text messages when we post a new free sample or freebie. You'll get 2 texts when you signup:
1. "TIP: Want to Tweet? Reply w/START anytime and join the conversation!"
↑ ignore that one
2. "Welcome to Twitter! You're now following @SampleStuff and you'll receive their Tweets on your phone."
On average, we post about 2-3 freebies a day, so keep in mind standard text messaging fees apply if you don't have unlimited texting.