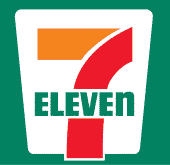 Note: This is valid for 12/3 only
1. Click here to visit the 7-Eleven site and download their app either for iPhone or Android phones.
2. Then either login or register for a new account.
3. After you do, click the dollar sign.
4. You should be able to spot a coupon good for a free cinnamon roll.
5. When you're at the 7-Eleven store, just show them and you'll be able to score a free cinnamon roll. Don't click it before that because the coupon will expire in 15 minutes.
Image credit: 7-Eleven