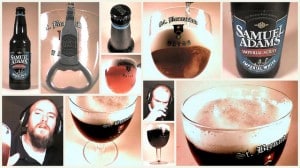 Do you or does someone in your family appreciate a fine brew of hops? In celebration of Octoberfest, beer lovers everywhere over the age of 21 can sign up for a free Sam Adams beer stein using this text offer: just text STEIN to the number 30364. You'll receive a free .5L Sam Adams Beer Stein! Now, that is a great freebie from a popular brewery!
After you send the text, you will receive a link to claim your freebie. Sam Adams is also giving away 30 special commemorative beer steins to 30 special lucky participants. Good luck in the drawing! And, don't forget to let us know if you win!
Unfortunately, this offer from Sam Adams is not valid in Texas or California.