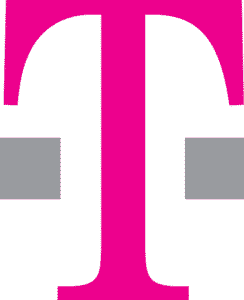 Are you a T Mobile customer?
If you are, you have to take advantage of their special T Mobile Tuesday freebie and deal offers!
TMobile Tuesdays Special Offers on Free Chuck E Cheese Pizza And More
This Tuesday (May 23, 2017) T Mobile will be offering a special Chuck E Cheese Pizza deal! If you take advantage of their special Chuck E Cheese deal, you can get a one-topping personal pizza for FREE.
The Chuck E Cheese freebie isn't the only T Mobile Tuesday offer! On 5/23, you can also save $0.25 on a gallon of gas (up to 20 gallons) from Shell Gas Stations. Also, you can also download A FREE eBook from BookShout. You can choose from 10 different book options.
T Mobile customers also have the chance to win a VIP party experience at Chuck E. Cheese! If you are the grand prize winner, you will receive credit for a party for you (the grand prize winner) and up to 50 of your very best friends and relatives, exclusive access to a Chuck E. Cheese location for four hours on a weekday, food, and entertainment totaling up to $1,500. If you are the winner, you will also receive a check worth $642 to cover taxes or other expenses associated with your VIP Chuck E. Cheese party.
Do not despair if you are not the grand prize winner of the VIP Chuck E Cheese party. Twenty-five T Mobile customer first prize winners will each receive a $200 Chuck E. Cheese gift card that can be used to cover the cost of food and entertainment at a Chuck E Cheese location near you. Also, two hundred second prize winners will each get a $40 Chuck E. Cheese gift card.