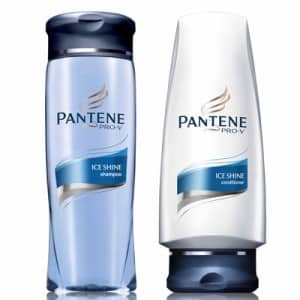 UPDATE: Either my original math was off or they added 9 minutes. New time is 9:09pm (Eastern Time)/ 6:09pm (Pacific Time).  Never mind, they fixed the time 🙂
Today at 9:00pm (Eastern time)/ 6:00pm (Pacific Time) click here to visit the Pantene facebook and like them. Then on the "Back By Popular Demand" tab, you can vote for your favorite shampoo and if you're one of the 1st 2,000 people to vote for the winner, you'll get a coupon good for a free Pantene product. The last three days it's been for Pantene Ice Shine, so I think it should win again today.
If you don't win today no worries because they'll do this again on Friday too.
Also if you haven't already, please click here to like Sample Stuff on facebook too 
Image Credit: Pantene ; thanks Roz!