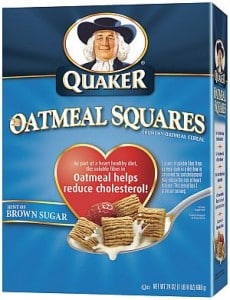 UPDATE: Hurry, back again!
Note: Their site is slow to load
Click here to visit the Quaker facebook and like them. Then on the "Free Sample Box" tab, click "go." Then on the next page, click "Get Your Sample" and fill out the form to request your free sample. Allow 6-8 weeks for delivery.
Also if you haven't already, please click here to like Sample Stuff on facebook too 
Image Credit: Quaker