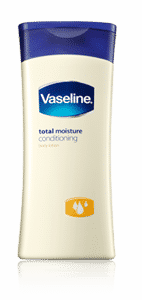 UPDATE: Their site now says to come back next week, so I think it's out for today?
UPDATE: Click here to visit the "What's New" tab when it's time
__________________________________________________
Just a reminder, this is what Vaseline wrote on their facebook a while back. They're having another giveaway today (5/22/12) and next week.
"The Vaseline® Feel Good Giftaway will be relaunched tonight, 4/16/12! Visit the What's New tab at 8pm ET/5pm PT to gift a friend with a FREE 3 fl. oz. tube of new Vaseline® Total Moisture® lotion and receive one for yourself too (while supplies last)!"
Image Credit: Vaseline; thanks for the reminder Rebecca!