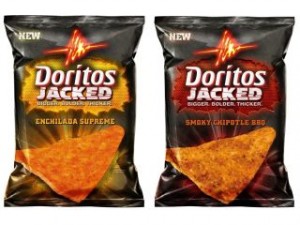 Just a heads up in case you're headed to Krogers on Friday. This is what Doritos posted on their facebook:
"Rumor has it Kroger is giving away free bags of Doritos JACKED from 3pm – 8pm this Friday, May 11th. That rumor is true. Which makes it a fact."
Image Credit: Doritos; Thanks Eric and Alexis!